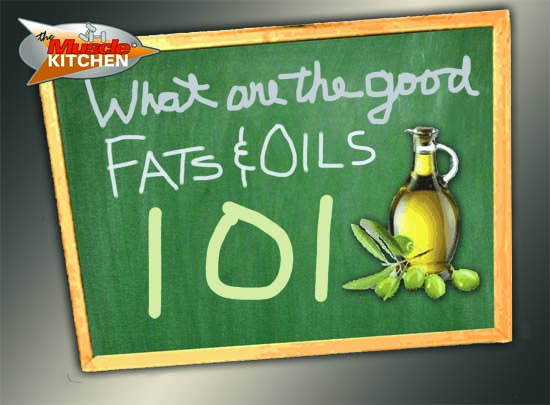 Contrary to early common thinking, not all dietary fats and oils are bad for us. Some are absolutely essential. The proper fats and oils are necessary to fully digest and absorb protein.
FACT: Oils are lipids; the liquid plant-based counterpart to fats which are solids, mostly animal derived - it depends on the ambient temperature.
FACT: The more fat or acid a food contains, the more slowly it is digested and the more slowly its sugars are absorbed into the bloodstream.
FACT: Fats leave your stomach more slowly than either carbohydrates or proteins; very little fat digestion occurs in the stomach. Bile from the liver prepares fat for the breakdown by emulsifying it, making it soluble in water. Emulsification makes it easier for enzymes to break the fat into smaller pieces for digestion. In the small intestine, the pancreatic enzyme lipase splits fats into fatty acid and glycerol, which your body then absorbs.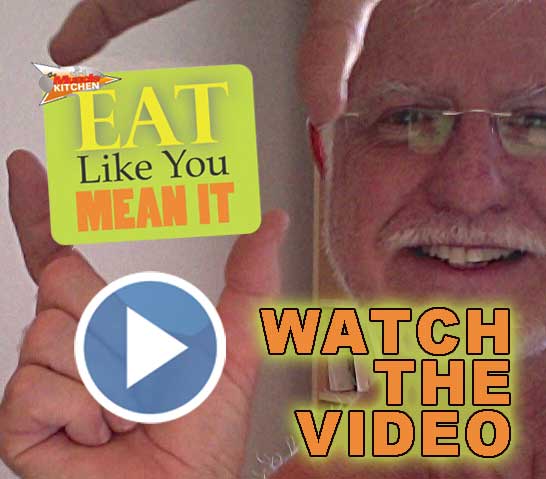 3 MAIN TYPES OF FATS
Monounsaturated - avocado olive and peanut oils
Polyunsaturated - canola, corn, soybean, sunflower, other liquid vegetable oils
Saturated - meats particularly beef, full fat dairy products (whole milk, butter and cheese); coconut and palm oils, artificially hydrogenated vegetable oils
CRUCIAL GOOD FATS

Omega-3 fatty acids - flaxseed, lake trout and certain deep sea fish (mackerel, salmon, herring and tuna); green leafy vegetables, walnuts
Omega-6 fatty acids - vegetable oils (sunflower, safflower, corn, cottonseed, and soybean oils); fish oils, egg yolks
THE BAD FATS
Trans fats - use in most commercially baked foods, breads, cookies, crackers, and deep fried foods, like doughnuts, french fries, corn and potato chips
Margarine
Oleo
Tub butter substitutes
Shortening
LardPotato chips
Bacon drippings
_______________
AN AMAZINGLY GOOD VERSATILE OIL
Ingested directly, used in cooking, applied topically, COCONUT OIL has incredible beneficial effects.
Many years of misinformation about coconut oil and blatantly skewed propaganda turned people away from this healthy oil.
The entire coconut is life-sustaining.
The oil is all of its forms is viable and good, smart nutrition.
Regular coconut oil (the product of the very last filtering process), virgin (from a mid-point filtering), extra virgin (the very 1st pressing and most vital, nutrient rich, health-producing, medicinally dense).
Contains
27.5% long chain saturated fatty acids.
65% medium chain saturate fatty acids
The balance 7.5% is unsaturated fatty acids
Of the medium chain sofa approx 55% are auric acid and caprice acid, which are antimicrobial, especially the 48-50% which is lauric acid
Lauric acid is the saturated fatty acid that is in mother's milk and protects babies from viral and bacterial infections. When ingested, the monoglyceride of auric acid which the body makes when auric oils are eaten, kills cytomegalovirus and heliobacter pylori = appropriate treatment and/or preventative substance for heart disease.*
Lauric oils do not oxidize!
NOTE: cholesterol is one the body's major repair substances!
HAS A VERY HIGH BURNING POINT so it's fine to saute and pan fry with, even deep frying - though it's often cost prohibitive to use in that quantity.
TESTOMONIAL 1: I reversed Hep C 3a taking and appying 6 TBL a day for 6 weeks (plus organic vegetable extracted juicing). Maintenance is 2-3 tbl. daily, juicing organic veggies 4-5 times a week. Only organic extra virgin coconut oil has these powerful properties.

TESTIMONIAL 2: Suzanne Summers discovered black mold in some basements walls of her temporary rental house. She and her husband were having odd symptoms and most likely lung infections from the mold. She wisely and aggressively and successfully treated them with organic extra virgin Coconut Oil. Way to go, Ms. Summers! Check out her new book. "Tox-Sick."
_____________
OTHER ALLOWED FATS AND OILS:
OEVOO
OEV coconut oil
Grapeseed oil
Butter
NO NO NO
Canola is rapeseed
oleo is fake
tub 'butter' substitutes are dangerous
PAM spray not advised; olive oil spray and rapeseed spray are better choices