Our bodies are driven by subtle electrical impulses in a complex electro-magnetic system requiring a delicate balance between acidity and alkalinity.
Excessive systemic acids disrupt this crucial balance: red blood cells stick together unnaturally, weaken and die causing more acid to be released into the bloodstream, starting a deadly cycle of internal oxidation ('rust') and pollution. The body tries to compensate by enlisting its alkaline reserves, but they are soon depleted; the acid does huge damage burning through artery walls. The body again tries to compensate by lining the artery walls with cholesterol ... which is yet another less than ideal situation.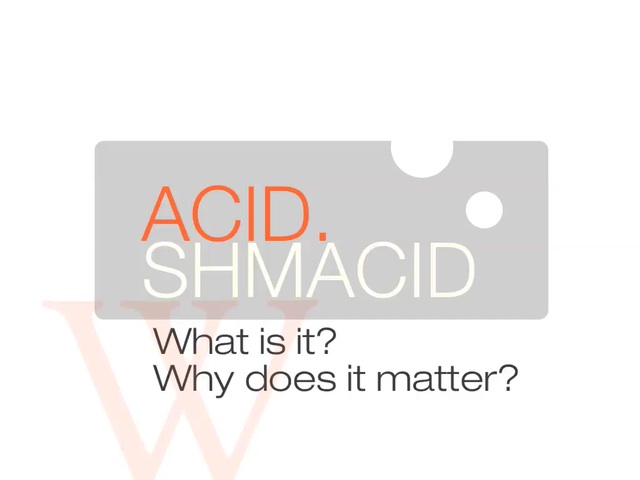 MAINTAIN BALANCE
1) Alkalize
Reversing acidity, breaking the cycle of excess acid is the difference between life and death, between losing weight or keeping it on.

2) Energize
The brain, heart and all organs emit fields of electrical impulses. Foods provide value only when they can be converted into the elements necessary for this chemistry to take place. Energize by avoiding foods that take away more energy than they provide.
IMBALANCE OCCURS when your environment is disturbed by these factors:
1- Negativity - emotions, thoughts, words and actions have a tremendous impact on your blood steam.
2- Pollution - smog, particles in the air, pollen, mold, dust, etc.
3- An acid diet - animal proteins, cooked oils, sugar and refined carbs. SUGAR equals acid and acid equals glue.
4- Radiation - from computer screens and cell phones, wireless signals - the jury is out, but excess radiation could easily disturb the delicate balance.
A DOWNWARD PROCESS BEGINS
a) CELLS BECOME DISORGANIZED
When cells are disturbed they become disorganized in a an attempt to deal with or adapt to the new (disturbed) environment. They weaken, die, or mutate.
b) DEAD CELLS EMIT EXCESS ACIDS
As cells attempt to adapt, the environment is further compromised. Ruptured or dead cells give off excess acid. The new disturbed environment becomes a breeding ground for bacteria, yeast, fungus, and molds.
c) THE ENVIRONMENT THEN BECOMES POLLUTED
Bacteria, yeast, fungus, and other creatures feed on your energy stores and excrete acid waste, causing even more pollution, more disturbance, more disorganization and more acids.
When you develop what most commonly is thought of as a debilitating disease or aging, actually it is an acid problem that begins with disturbance.
CORRECTING THE IMBALANCE
1. CLEANSE AND PURGE your system, ideally for 7-10 days (3-4 minimum)
2. SUPER-HYDRATE with alkaline fluids: high pH water such as KANGEN WATER, green drinks, wheat grass juice
3. INTERRUPT DESTRUCTIVE PATTERNS THAT DON'T SERVE YOU
identify, break destructive patterns, stop negative emotions, avoid acid-forming foods and drink; eat alkalinizing foods and drinks.
4. PROVIDE YOUR BODY WITH THE CORE NUTRIENTS IT REALLY NEEDS
- alkalinized water
- oxygen/deep breathing
- vitamins and minerals
- live alkaline-producing foods
- exercise
- adequate rest
REDUCE MUCOUS-PRODUCING, ACID-PRODUCING and FERMENTING FOODS
WHEAT GLUTEN forms a clogging glue in the intestine. Rye, rice pumpernickel, soy or millet breads are better. The next best option is multi-grain breads, but they are all still yeasted - all acid-producing. Sprouted grains baked with leavening or yeast are still slightly acid-producing. The very best option is sprouted non-wheat grain goods made of carefully crushed sprouts, baked a very low temperature or in the sun - alkaline forming and using NO leavening or yeast (flat breads often use baking powder or baking soda, tortillas none at all). Sprouted grain tortillas and pitas are the preferred alternative to our obsession with baked bread sandwiches.
REFINED FOODS are very highly acidic and mucous forming. Refined foods are anything pre-packaged, flash-prepared, pre-cooked, frozen meals, quick, condensed and instant foods. (A rare exception is frozen spinach, because it's nutrients are so fragile more are 'captured' in the leaves when the spinach is harvested, washed, dried, then frozen within hours of picking with less chance of exposure to impurities in transit.)
When you eat mostly cooked food, supplementing with a digestive enzyme can help; the amount of enzymes stored in the body is finite (hydrochloric acid is limited). Don't use it up needlessly ... eat more clean, organic, raw produce in the first place.
OTHER KNOWN mucous/acid producers are refined, processed, enriched, chemicalized, preserved foods, sugars, salts, meat, dairy products, wheat and egg whites. (Raw or runny, slightly cooked egg yolks are better than egg whites because they are alkaline-producing, contain balanced lecithin and cholestrol, a real brain food; but eat only 6 per week and only from organically fed, fertile free-range chickens. Don't overcook - coddle, soft boil or poach.)
________
Resources: "Alkalize or Die," Dr. Theodore A. Baroody; Tony Robbin; "The pH Miracle," Robert O. Young, PhD; "Your Body's Many Cries for Water," F. Batmanghelidj, MD;. www.Enagic.com